Kingsland Gardens have built a strong relationship with the Benyon Estate over the last several years, and we are now their preferred contractor for all garden related work across their estate in De Beauvoir. Our main responsibilities include the maintenance and upkeep of over 100 front gardens in the area, as well as general maintenance work and repairs in the rear gardens.

Upon the refurbishment of some of their properties, we have been called in to completely overhaul and re-landscape the gardens. As the properties are put out to let, the emphasis on garden design has been high quality yet low maintenance. In order to fulfil this brief we use several design principles and techniques which are outlined in the examples below:
May 2017 - Completely refurbished, we planted an avenue of Prunus 'Amonogawa' (flagpole cherries) under-planted with a wild flower meadow, including bulbs. Two symmetrical herb beds link to a Japanese style planting bed at the rear with a formal lawn and stepping stones.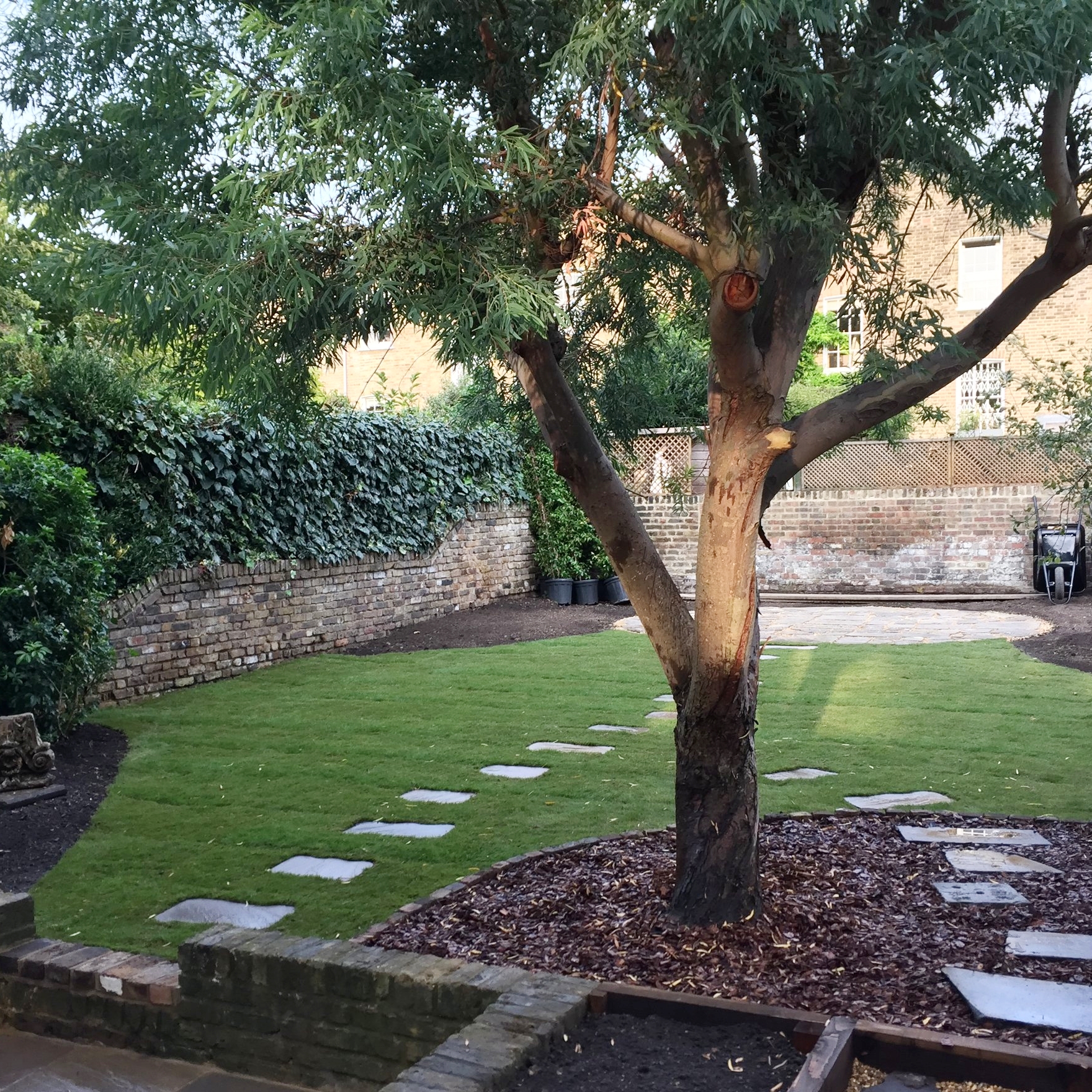 July 2017 - A complete re-landscaping project. An overgrown garden was completely stripped back and a new design was implememtned. Due to the nature of the turnover of Estate properties we often have to work to a very brief timeframe. This garden was cleared and re-built within a fortnight.
This garden is part of our regular maintenance package for the Benyon Estate. As one of their higher-end properties, we carry out weekly maintenance to the highest standards. In this beautiful, shaded, woodland themed garden, no details are overlooked.